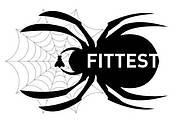 FITTEST : Future Internet Testing
The Future Internet will be a complex interconnection of services, applications, content and media, on which our society will become increasingly dependent for critical activities such as public utilities, social services, government, learning, finance, business, as well as entertainment. Consequently, Future Internet applications have to meet high quality demands.

Testing is the mostly used quality assurance technique applied in industry. However, the complexity of the technologies involved in the Future Internet makes testing extremely challenging and demands for novel approaches and major advancement in the field.

The overall aim of the FITTEST project is to address these testing challenges, by developing an integrated environment for automated testing, which can monitor the Future Internet application under test and adapt to the dynamic changes observed.

FITTEST results will be evaluated with case studies using real Internet systems like virtual worlds, social networking, highly scalable service providers and a SaaS enabled CASE tool, that are highly relevant to the Future Internet vision.
Researchers
Dr Kiran Lakhotia
Mr Yue Jia
Partners
Berner & Mattner Systemtechnik, Germany
Sulake Corporation Oy, Finland
Softeam, France
IBM Israel - Scienec and Technology Ltd
Fondazione Bruno Kessler, Italy
Universiteit Utrecht, The Netherlands
Universidad Politecnica de Valencia, Spain
Funding
This project is funded by the European Commission.
This page was last modified on 10 Sep 2014.