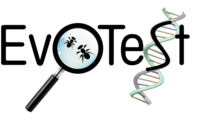 Evolutionary Testing for Complex Systems (EvoTest)
EvoTest is a multidisciplinary European funded (IST-33472) project that combines the power of evolutionary adaptive techniques, inspired by biological evolution, with software engineering techniques in order to find solutions to the problems of testing software systems and deal with its complexity.

Project duration: September 2006 – September 2009 (36 months)
Researchers
Dr Kiran Lakhotia
Dr Youssef Hassoun
Funding
This project is funded by the European Commission.
This page was last modified on 03 Aug 2011.